Cosmetic Dentistry in Bellaire, TX
If over the years your smile has faded from superb to subpar, Bellaire Dental Care is here for you. Once again, you can look in the mirror and feel proud of your smile thanks to our cosmetic smile makeovers. Whether you're looking for a simple tune-up or a dramatic transformation, your smile is in good hands. It's the smile you've always dreamed of having, and we'll help you achieve it.
CONTACT US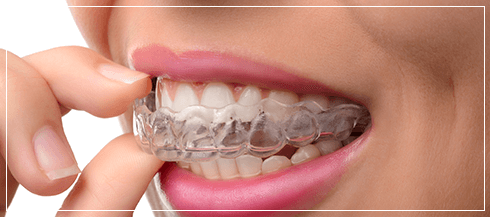 Invisalign®
If you're interested in straightening your teeth, but don't want to go the traditional route, Invisalign might just be the perfect fit for you. Invisalign is a convenient and subtle teeth-straightening method that can help with teeth alignment, crowding, and spacing. Together, we'll work to design the smile of your dreams using state-of-the-art computer software. We'll also take impressions of your teeth so the lab can create your straightening trays. Over the course of about a year, you'll see your teeth become straighter until you've achieved the smile of your dreams.
Benefits of Invisalign include:
Clear trays are practically undetectable
Plastic trays don't irritate your cheeks or gums
Trays are removable, so there are no food restrictions
Can brush and floss your teeth like normal, too
Treatment time is shorter than traditional braces
Visit our office only every 4-8 weeks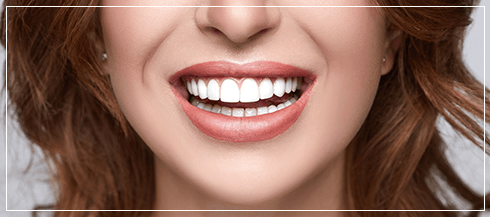 Veneers
If you have small chips in your teeth, gaps, or severe tooth discoloration, traditional veneers can cover these imperfections and leave you with a fresh and fabulous smile. We'll work together to design your new smile and then work closely with our lab where they'll create your custom porcelain veneers. When we get them back from the lab, you'll come in for a fitting and we'll bond them to the front sides of your teeth. In an average of two to three visits, you'll be able to enjoy the benefits of your customized smile.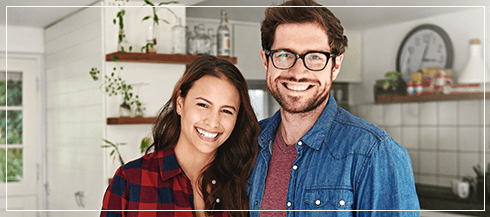 Whitening Options
Teeth whitening is one of simplest ways to boost your smile in no time at all! At our office, we offer several different whitening options. During your consultation, we will discuss which one is best for your specific smile goals and budget.
Whitening options include:
Custom Trays
One-Size Trays
One-Visit Whitening

If you're interested in a brighter, whiter smile, schedule your consultation today! The Smile of Your Dreams