Modern Dental Office in Bellaire, TX
Great design should tell a story, and we designed our office with your comfort and oral health in mind. The story we hope to convey is one of warmth, compassion, and dedication to excellence, providing a higher standard of dental care. From the moment you first visit our website to the lobby to the private treatment rooms, we want you to feel relaxed and stress-free. For those who think that dentistry can't be comfortable, we a have a pleasant surprise for you! Get the quality of care you deserve.

Amenities
If you're not comfortable while you're with us, then we're not doing our job right. We strive to make you feel nice and at ease while getting the care you need. While a trip to the dentist's office usually isn't associated with repose, we're here to change your mind and show you the transformative power of dental excellence when given with a personal touch. For your comfort and enjoyment, we provide you with the following amenities.
Coming soon…Lucky Altuve, Our Dental Therapy Dog
Office-Wide WiFi
Latest Magazines
TVs with Netflix
Kid-Friendly Amenities
And More!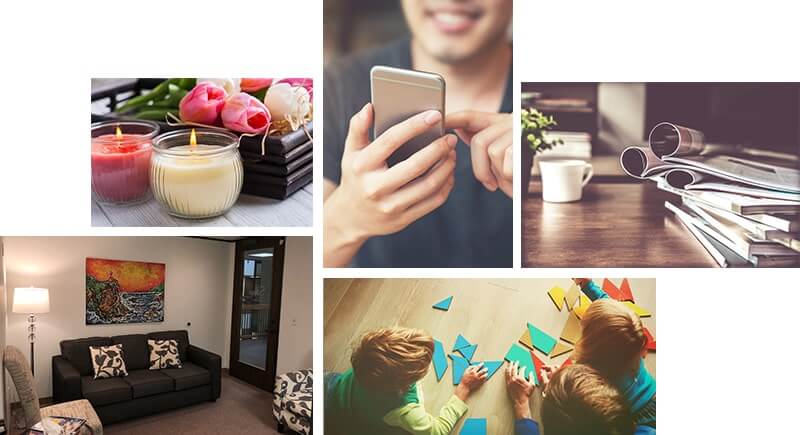 For Your Convenience
All of our team members have families of their own and understand better than anyone how fast life can move. Don't let your family's oral health fall under the radar. While you're working non-stop to balance your busy schedule, plaque is also hard at work. Now, you can easily keep the cavities at bay all thanks to our accommodations.
Easy to Locate
Free Parking
Handicap Accessible
Special Needs Accommodations
Friendly Appointment Reminders
Children Welcome
Emergencies Seen ASAP
Family Block Appointments
Same-Day Treatments (Post-Diagnosis)
SCHEDULE YOUR APPOINTMENT