Kids' Dentist in Bellaire, TX
We are the dentist's office that kids love to visit, making it easier than ever to get your little one the dental care they need and deserve! We offer services such as routine checkups, teeth cleanings, kid-friendly restorative dentistry, and more. We're here to help your child maintain healthy teeth and gums and keep their smile bright for years to come. Schedule your child's visit today!
CONTACT US

What To Expect At Your Child's Visit
During your little one's appointment, we will perform a gentle checkup and cleaning. We make sure to explain to both you and your child any treatments we are doing as well as any diagnoses that we make. We want children and parents alike to understand how we are helping them stay healthy. Getting routine exams is an incredibly important part of maintaining children's overall health. It also teaches them healthy habits early, so they can experience a lifetime of happy, healthy smiles. Routine checkups should be scheduled twice a year, to ensure there are no cavities and that all teeth are developing properly.
SCHEDULE YOUR APPOINTMENT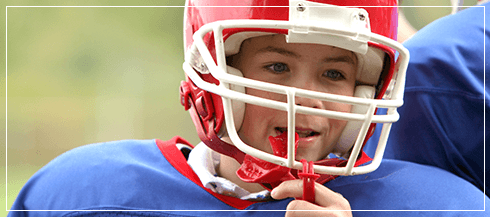 For Your Little Athlete
Does your child play sports? If so, we highly recommend that they wear a mouthguard to protect from tooth fractures and gum injuries. Our practice custom-makes mouthguards that fit snugly and comfortably in your child's mouth. They can even choose his or her team's colors! Most importantly, it protects them while they get out there and score the winning goal!
Preserve Their Beautiful Smiles!
CONTACT US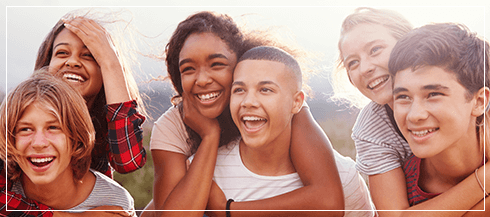 Invisalign® for Teens
Feeling confident in your smile is an important part of growing up. Invisalign® is a great option for those teenagers who want to correct any crooked or misaligned teeth without a mouth full of metal. Invisalign® uses a series of custom-made aligners that are made of clear plastic. This means that they're nearly invisible so many people won't even notice that your teen is in the middle of an orthodontic treatment! Your teen can even take the trays off for short periods of time, so they can still eat all their favorite foods. Another benefit of this is that it's easier for your teen to brush and floss like normal.
A Straighter Smile is Just a Call Away!
CONTACT US